Phoenix Playout Bundle with LORA Solutions
The Phoenix Playout bundle based on the video server LORA Cast is a turnkey playout solution with 4 or 6 SDI ports at a very attractive price. The price for the complete solution with 4 ports is 35.000€, ex VAT, for example.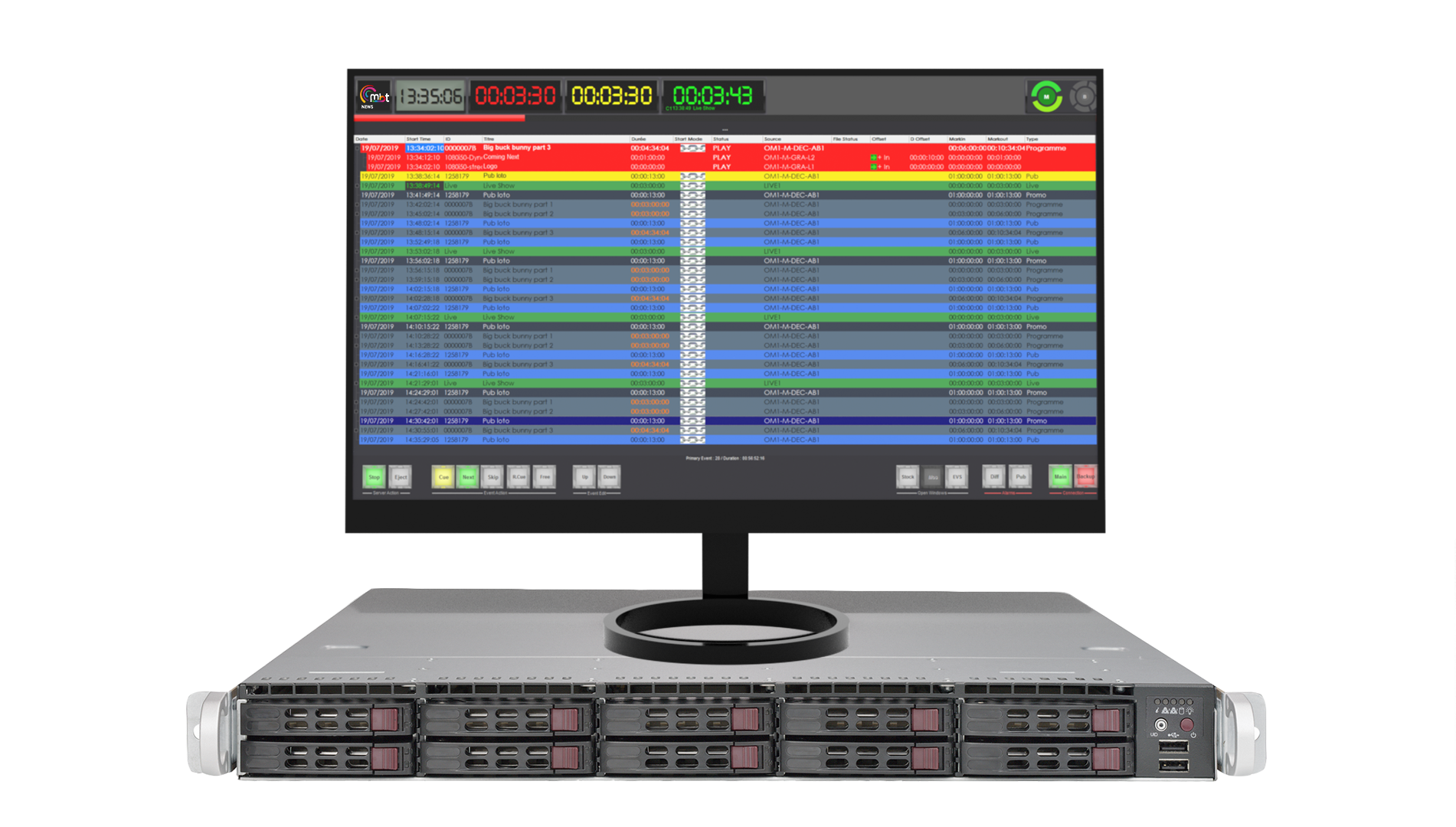 The bundle includes a high-level and very robust video server and comes with MBT's Phoenix Software suite that consists of the proven and feature-rich playout automation system and the comprehensive video asset management system for ingest, indexation, browsing, marking, purge and transfer of video files.
A powerful, HTML based, graphics and branding system is also part of the Phoenix Playout Bundle.
---
Key features of the video server:
LORA Cast Video Server
1U chassis
4 or 6 I/O 12-bits SD/HD SDI ports
Live Input, SDI Recording, SDI Output
Advanced Branding and Graphics (up to 6 layers/channel)
DVE
Up to 16 embedded audio channels
NDI Preview
IP Playout
Supports all main broadcast video formats and codecs
Switcher and mixer
1,5TB internal storage ( 4 or 8TB optional)

---
Phoenix Playout Automation 3.5 version
The Phoenix Automation system is a proven solution for mono- and multi-channel playout. The reliability and the flexibility of the Phoenix Playout Automation makes it a high level solution easily managing premium and thematic channels in a centralized environment.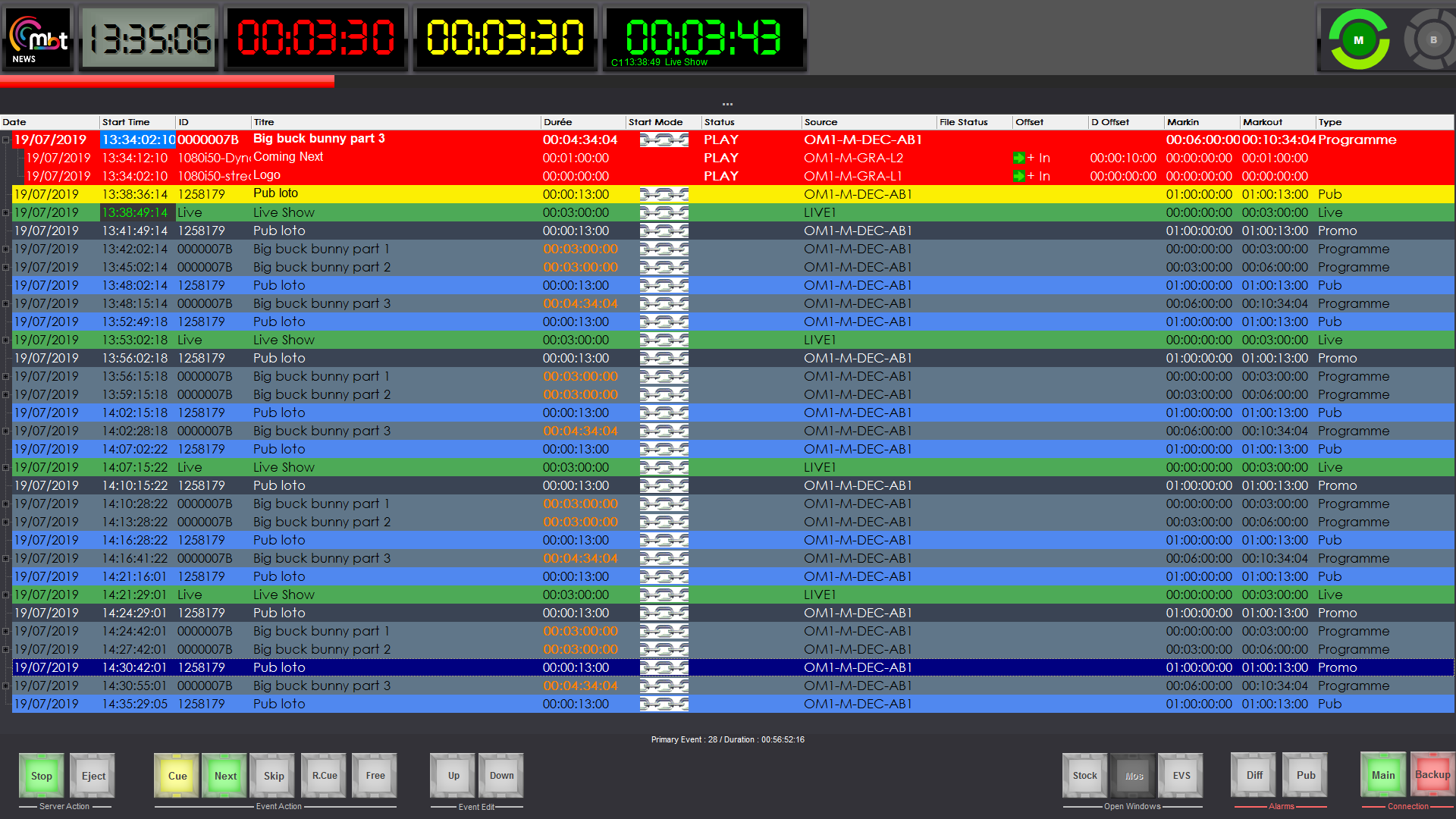 ---
The bundle also includes MBT's Phoenix Video Management which is a complete solution for ingest and video management. It handles an unlimited number of acquisition channels, manages the indexation and quality check and also purges and transfers files.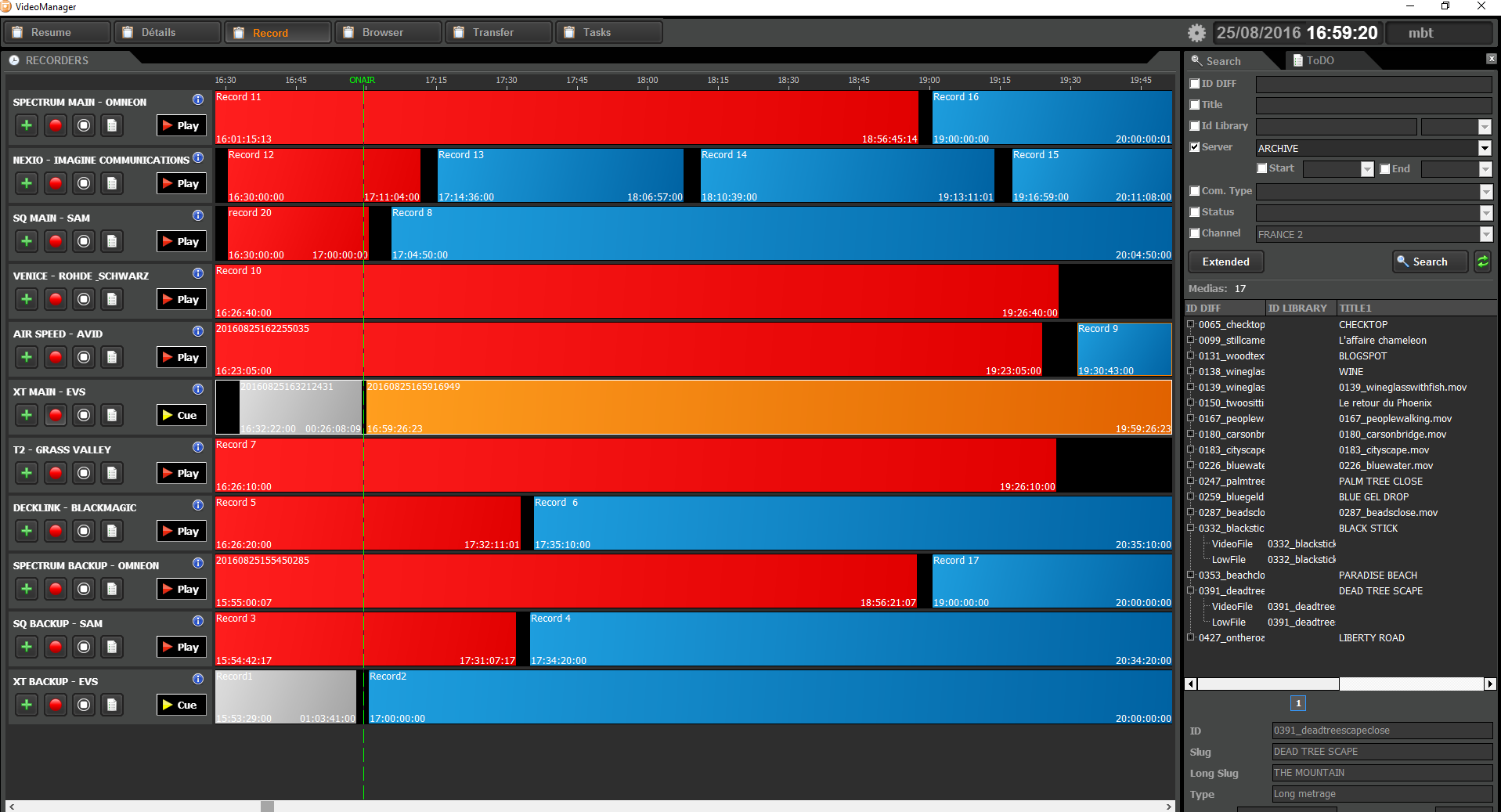 ---
Advanced dynamic branding and graphics system LORA Mento
The bundle disposes of an advanced, HTML 5 based, graphics and branding system managing up to 6 layers per channel including DVE.
Some other features:
Video/picture/audio files - many supported formats
HTML5 graphics templates : text, logo, crawl...
Viewing documents or HTML pages
SDI, IP, NDI®

or HDMI inputs and/or outputs
Dedicated preview channel
Graphical edition of objects and effects
Preparation tool with built-in HTML preview feature
Comes with a library of customisable objects
Templates and media shared for all your channels