After the IAAF World Athletics Championships, Moscow in 2013, the European Games in Baku (2015) and the FINA World Championships in Kazan (2015), Eurovision Production Coordination (EPC), the production arm of the European Broadcast Union (EBU), now uses MBT's Advanced Logging system for the FINA World Championships in Budapest, Hungary.
MBT's system logs every event and sub-event in order to produce highlights packages. MBT, as an expert in Media Asset & Workflow management, built an advanced logging, post-production and automated file-delivery workflow. The fully-integrated solution allows users to search the highlights database and deliver selected source media to post production editors with zero waiting time.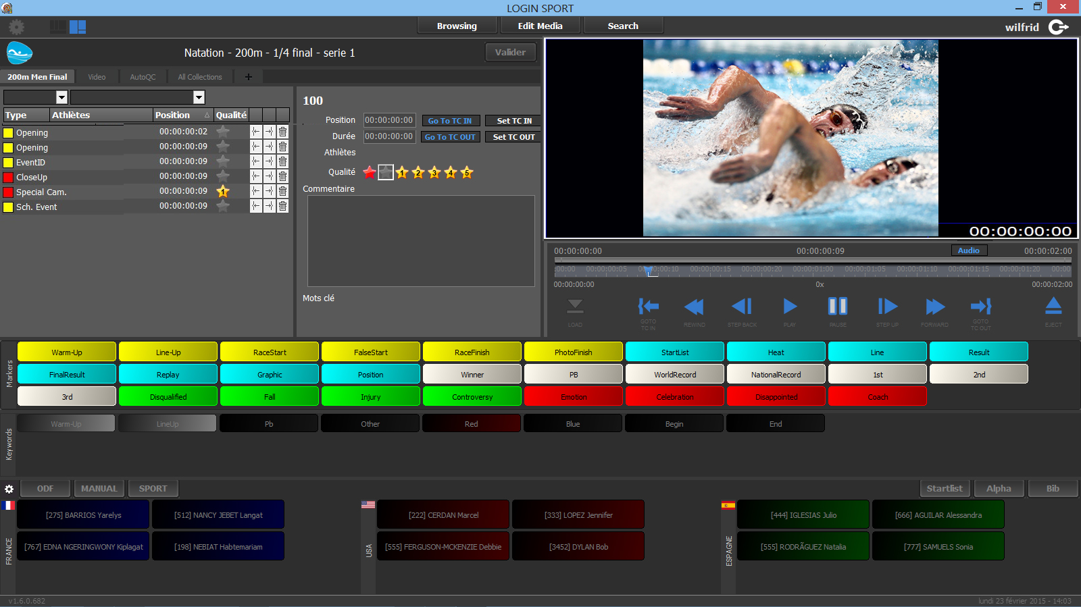 Sphere Advanced Logging System, the quickest logging solution on the market place, now with Elastic Search inside.