Phoenix Playout Bundle together with Harmonic
The Phoenix Playout bundle based on the Spectrum X video server from Harmonic is a turnkey playout solution with 2, 3 or 4 SDI ports at a very attractive price. The price for the complete solution for 2 SDI ports (1 In, 1 Out) is 50.000€ (ex. VAT).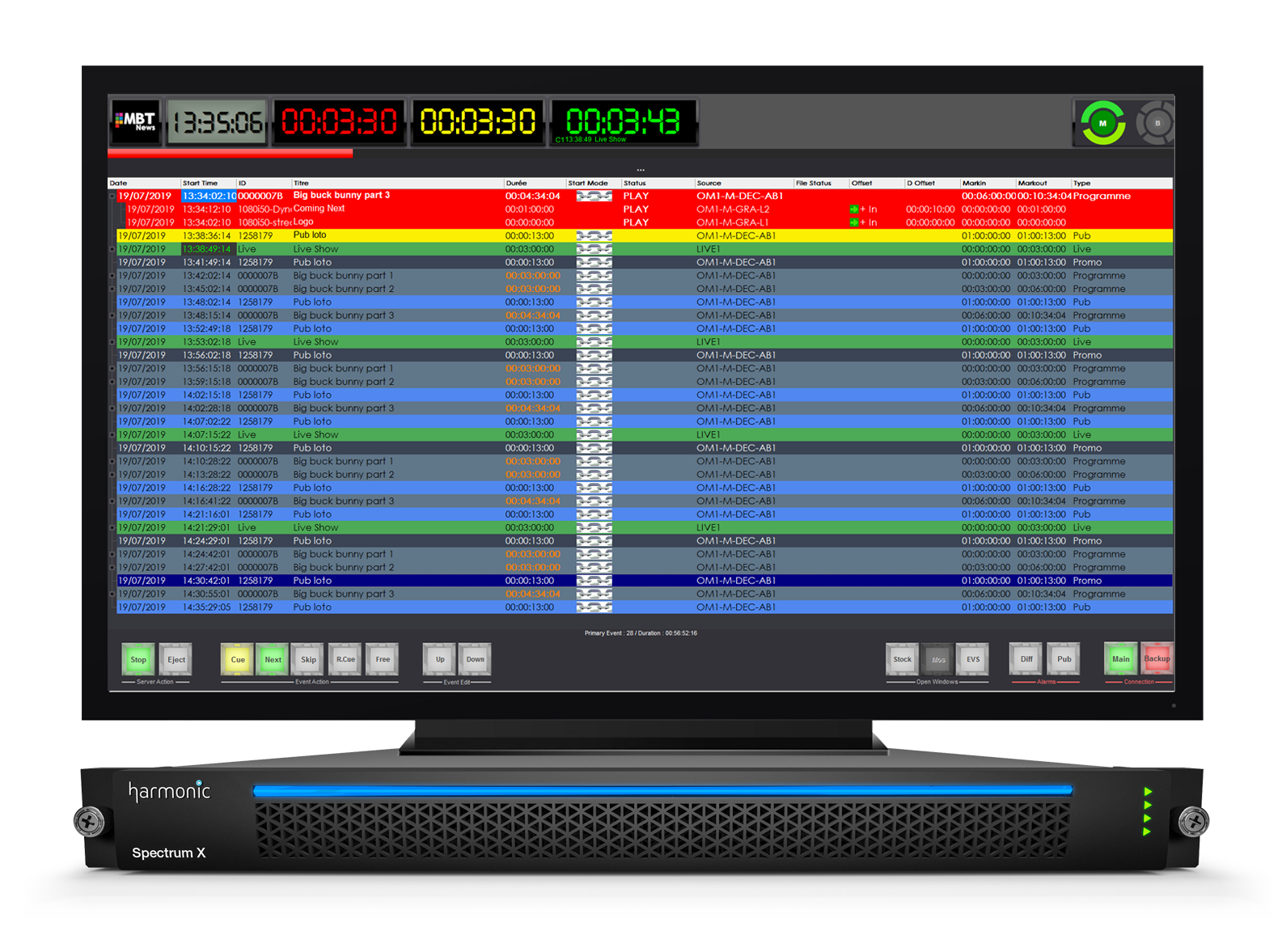 The bundle includes the market-leading video server Spectrum X from Harmonic and comes with MBT's Phoenix Software suite that consists of the proven and feature-rich playout automation system and the comprehensive video asset management system for ingest, indexation, browsing, marking, purge and transfer of video files.
Subtitling, graphics and branding are also included.
---
Key features of the Spectrum X video server:
Spectrum X/MIP-9000 ADVANCED MEDIA SERVER SYSTEM
Easy-to-deploy ingest and playout
server for baseband and IP workflow
1U chassis
2, 3 or 4 I/O 12-bits SD/HD/UHD SDI ports
Live Input, SDI Recording, SDI Output
Branding and Graphics
Subtitling
Up to 16 embedded audio channels per video channel
IP Playout
Supports all main broadcast video formats and codecs (some formats are optional)
8TB internal storage ( 4x2 TB HDD)

---
Phoenix Playout Automation System 3.5 version
The Phoenix Automation system is a proven solution for mono- and multi-channel playout. The reliability and the flexibility of the Phoenix Playout Automation makes it a high level solution easily managing premium and thematic channels in a centralized environment.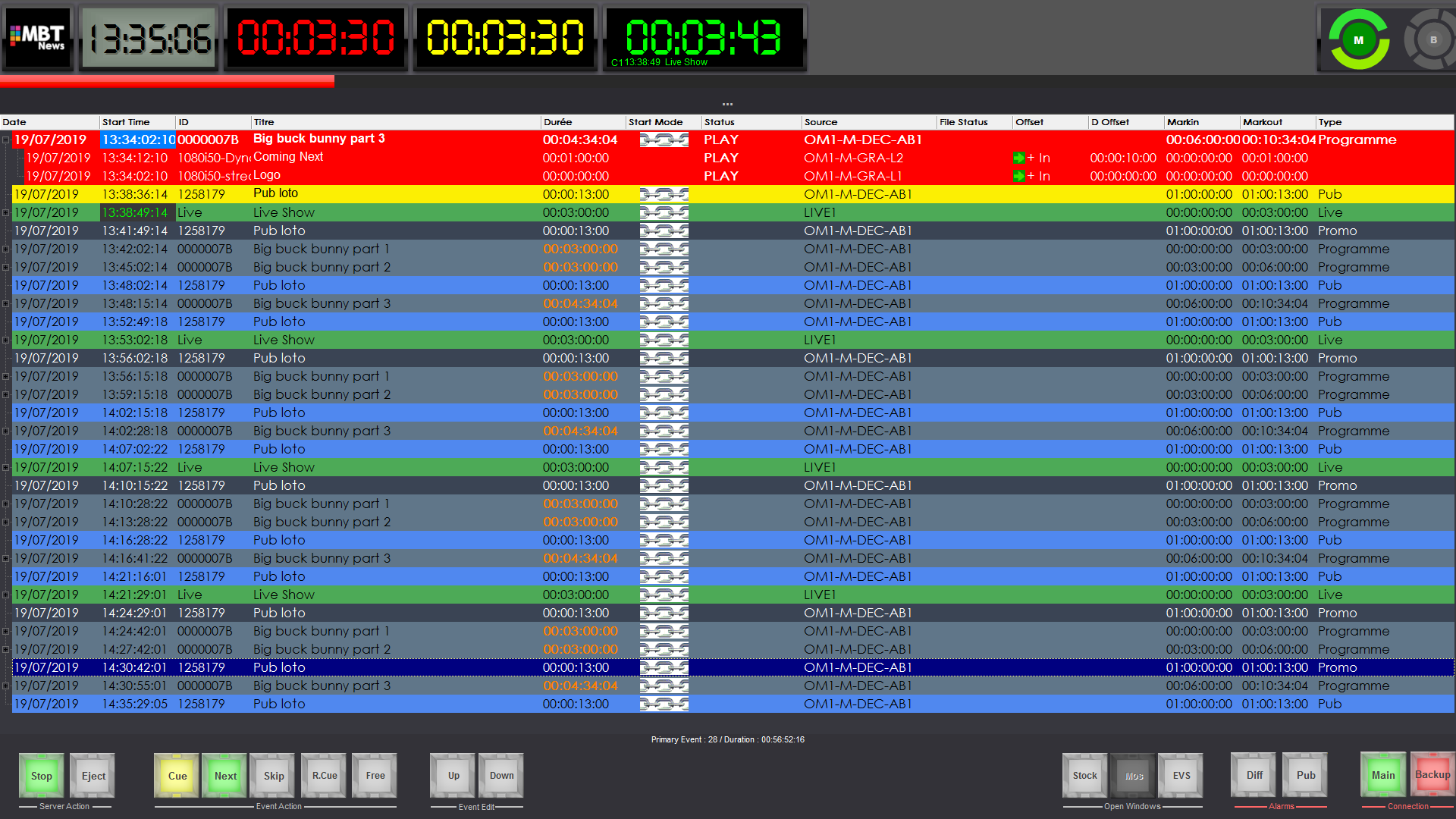 ---
The bundle also includes MBT's Phoenix Video Management which is a complete solution for ingest and video management. It handles an unlimited number of acquisition channels, manages the indexation and quality check and also purges and transfers files.