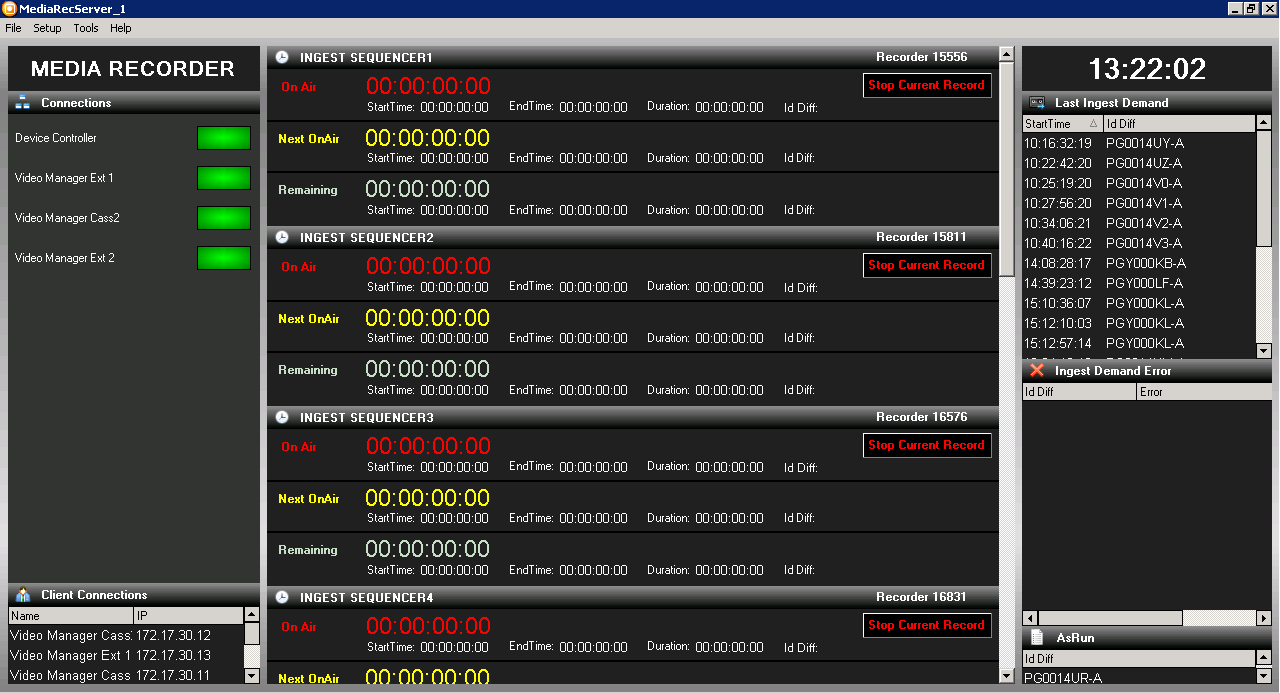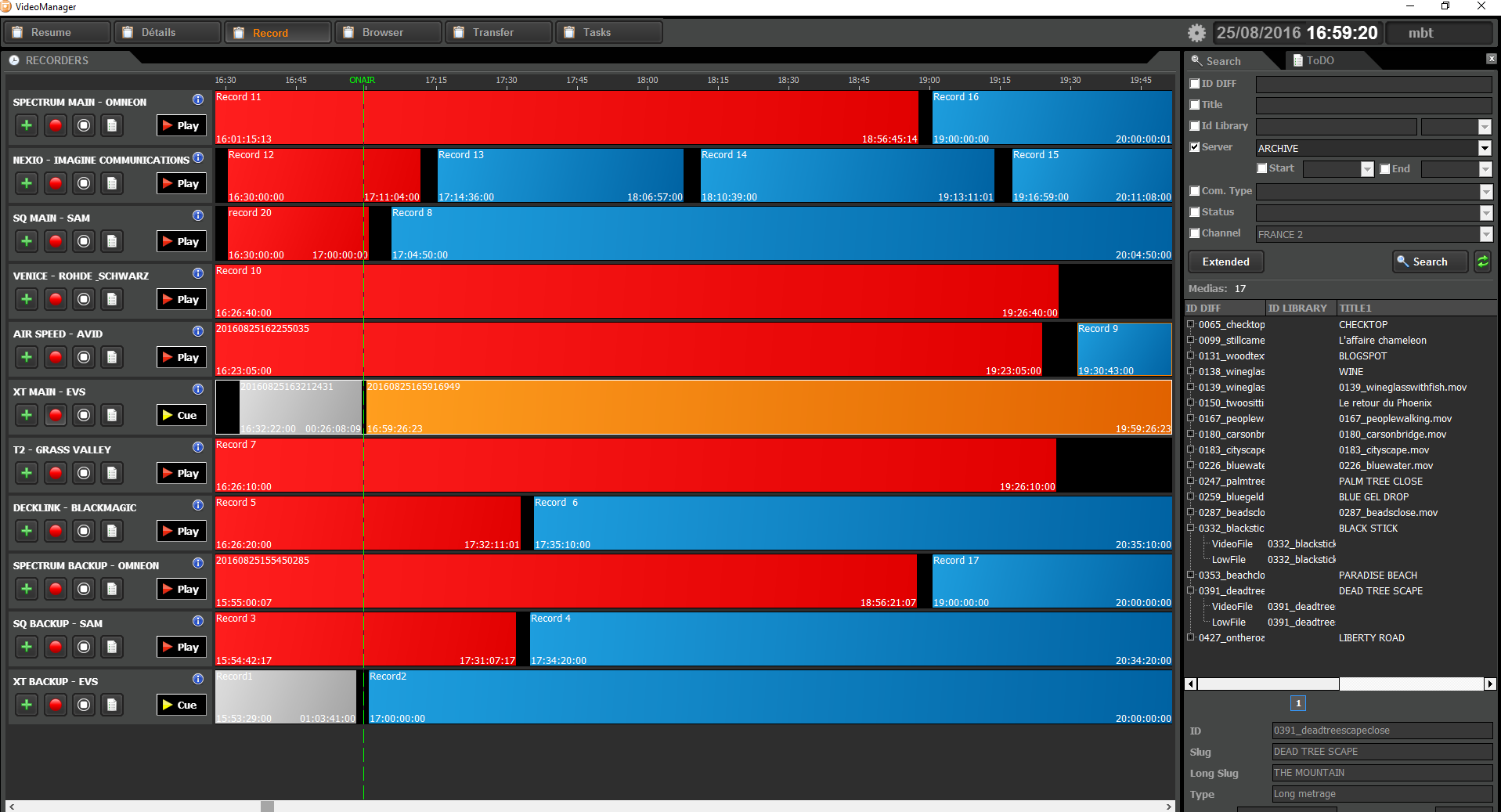 Media can be digitised automatically or manually on the video server. The system offers the possibility to manage live programs in Crash Record. Phoenix Video Management allows file ingest and manages tape ingest by controlling VTR's.

Phoenix Media Recorder for all kinds of ingest:
Scheduled ingest of live programs using the GUI of the Phoenix Video Manager.
Tape ingest using a list coming from the Traffic system.
Tape ingest by entering manually the ID and the Timecodes.
Live ingest using the GUI of the Phoenix Playout Automation system.
The programming of a live recording can be changed at any time even once the recording has already started. The Phoenix Media Recorder checks automatically the audio and video equipment (up/down conversion, format conversion, audio processing…) during the ingest process using metadata from the source program.
Phoenix allows to preview the final file being ingested and plays it on the video server with a delay of a few seconds (confidence mode).
With the PHOENIX Video Management solution, you can manage file, tape or live ingest automatically or manually. Enjoy the user-friendly interface to index your media and to check the quality of your videos. Transfer them manually or automatically based on predefined customizable rules.
PHOENIX Video Management, a complete solution to manage your media.