Flexibility and serenity
Because each workflow is different, MBT adapts its methods accordingly: from total autonomy of the customer regarding the maintenance of its system to full support by MBT.
Reactivity and availability
MBT's priority is clear: system maintenance and continuity of service. All efforts are made to provide the customer with the best support possible based on a very high availability. 7 days per week, 365 days per year from 6AM to 10PM.
Results for 2022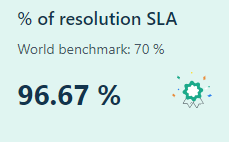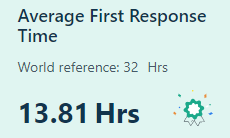 Assistance
To assist the customer in the use and exploitation possibilities of its tool is an essential element of the services of MBT. The workflow evolves along with the customer's new needs…