SCTE 104 and SCTE 35 standards are increasingly present in broadcast and OTT. Firstly used for the insertion of local TV programs, this type of marking allows record trigerring, dynamic ad insertion and many other functionalities.
Each system receiving the video signal has its own implementation of these standards: marking can be quickly complex to set up playout aumotation side. Furthermore, each SCTE 104/35 insertion system has its own communication protocol.
MBT has developed the solution which makes marking management easier by outsourcing the insertion process.
For this, Scooty connects to your automation, which can be MBT Phoenix or third party playout automation. Each playlist is analyzed in real time then segments are extracted following defined rules. Each segment is the subject of one or many SCTE 104 messages which can be specific to each headend system.

Scooty provides a web interface for both administration and supervision.
The dashboard displays the connected automation, the detected segments and the status of insertion systems.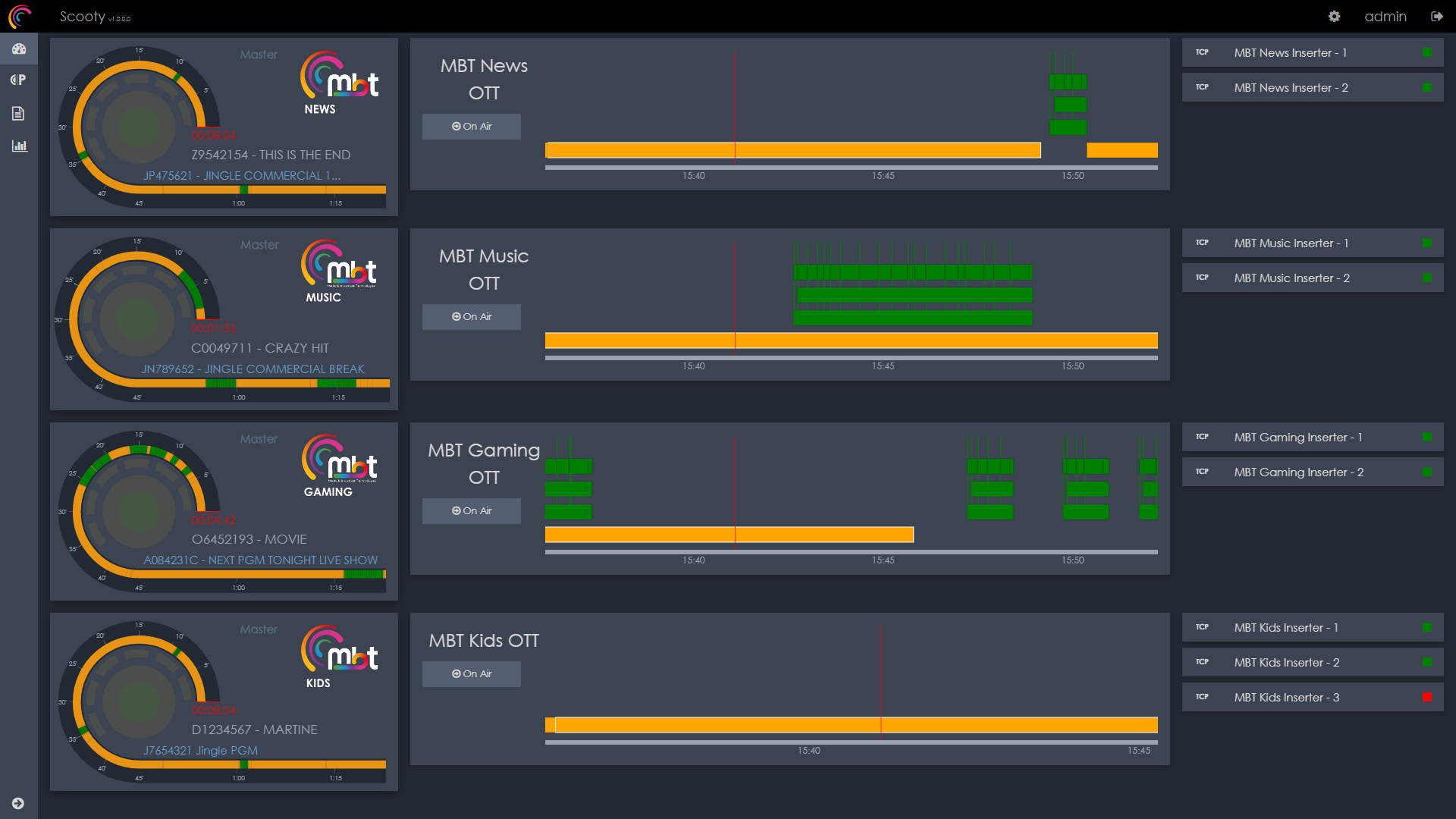 To facilitate the operation and issue tracking, the user has access to the history of sent messages, can apply filters and extracts message details.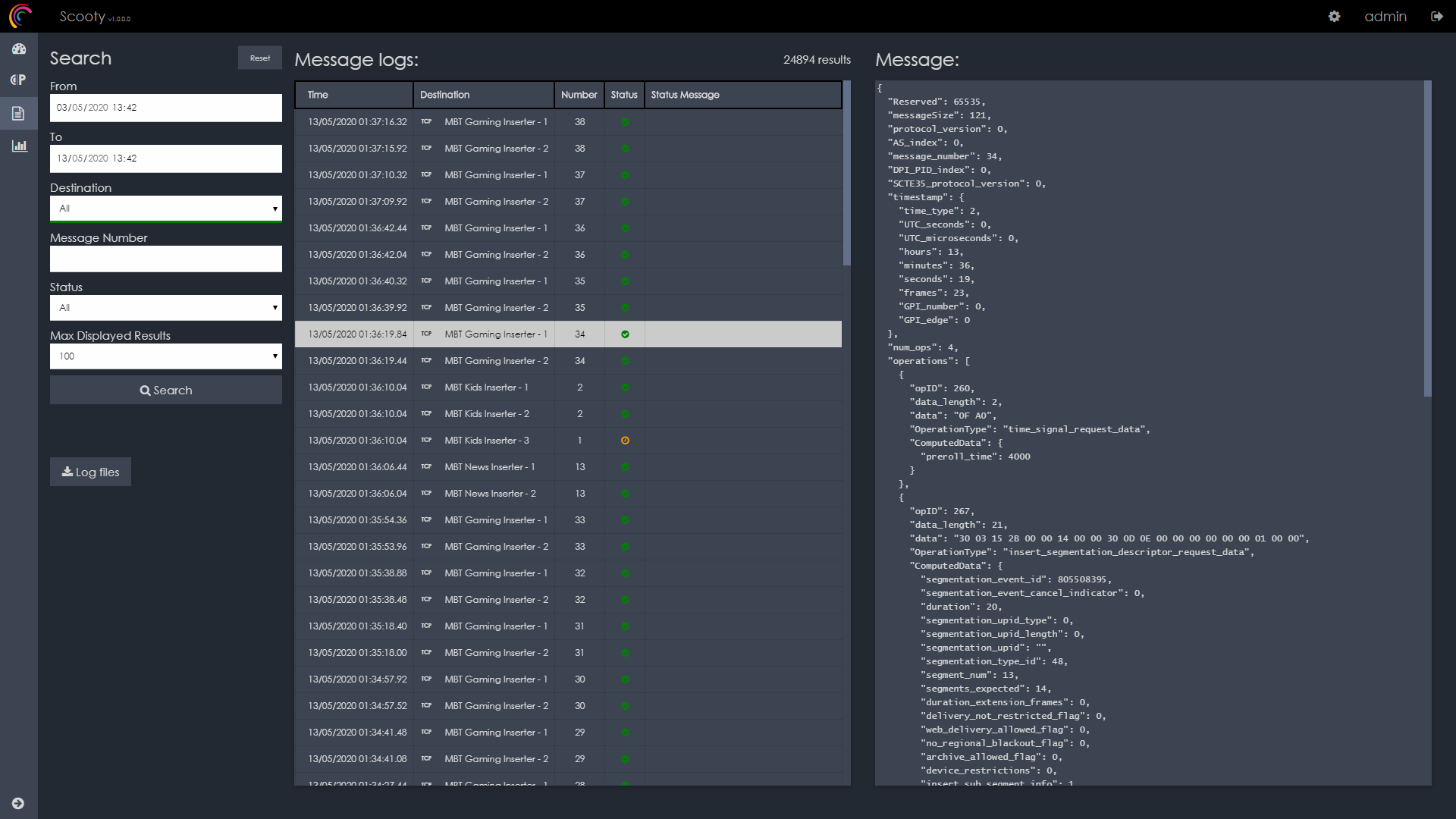 Finally, Scooty offers a statistics view which displays an overview of the system.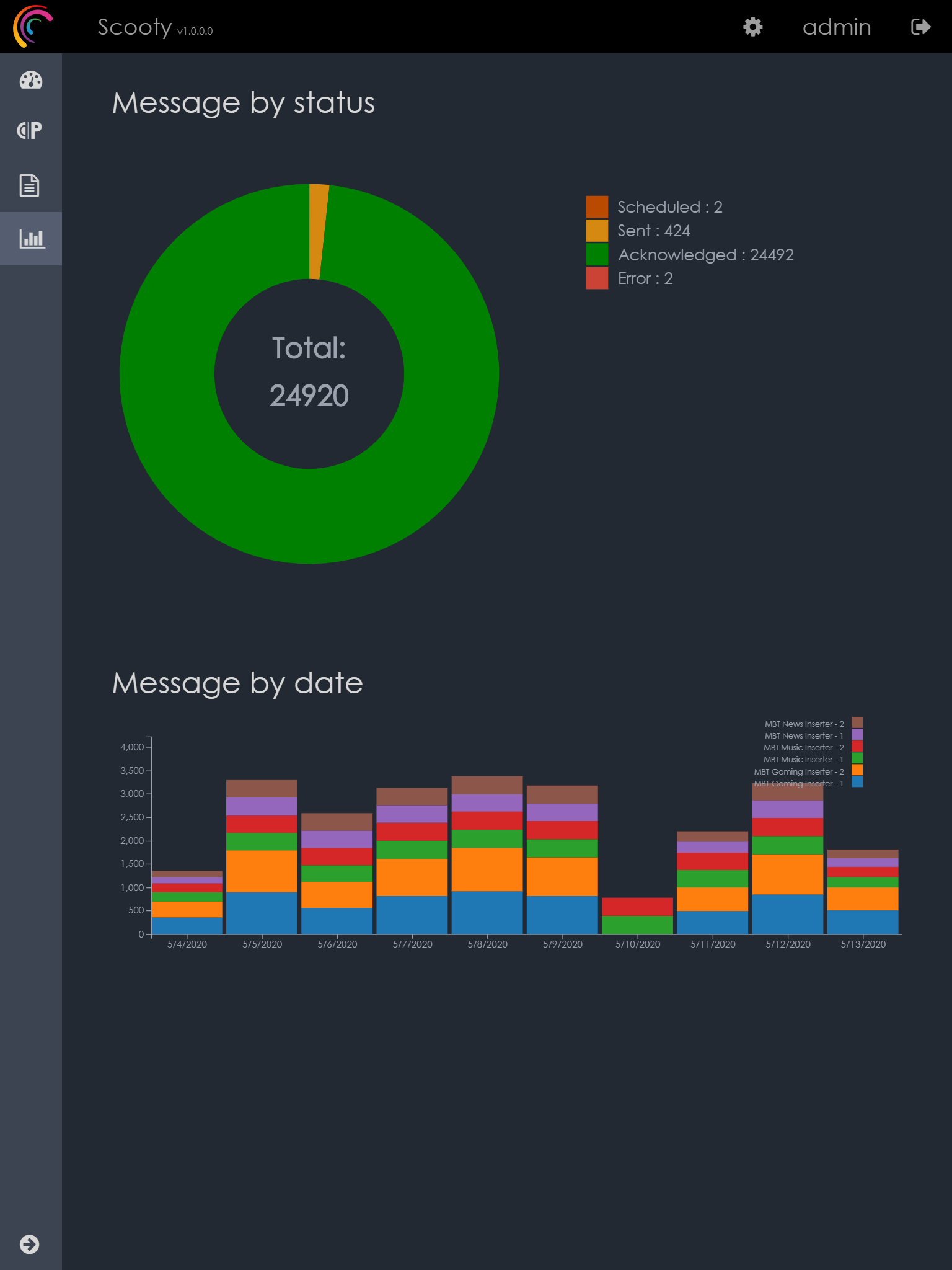 Key features:
Connection to Phoenix and third party playout automations
Compatible with many brands of SCTE 104 insertion systems
Real time segmentation of the automation playlist
Interactive timeline
Intuitive view of sent messages
Statistic view