And thanks to its MOS interface, this production automation tool is integrated with most journalistic systems on the market.
A great tool to gain productivity
and to win in working comfort.
The user control interface is unique. It allows to control all the equipment that is necessary to produce a show with a reduced technical staff. In fact, Phoenix Studio Director can handle all kind of shows, for example a newscast, a talk show, a game or a sports program. Each of them is specified in a so called project. When the application is launched, the operator can then select the project he wants to load.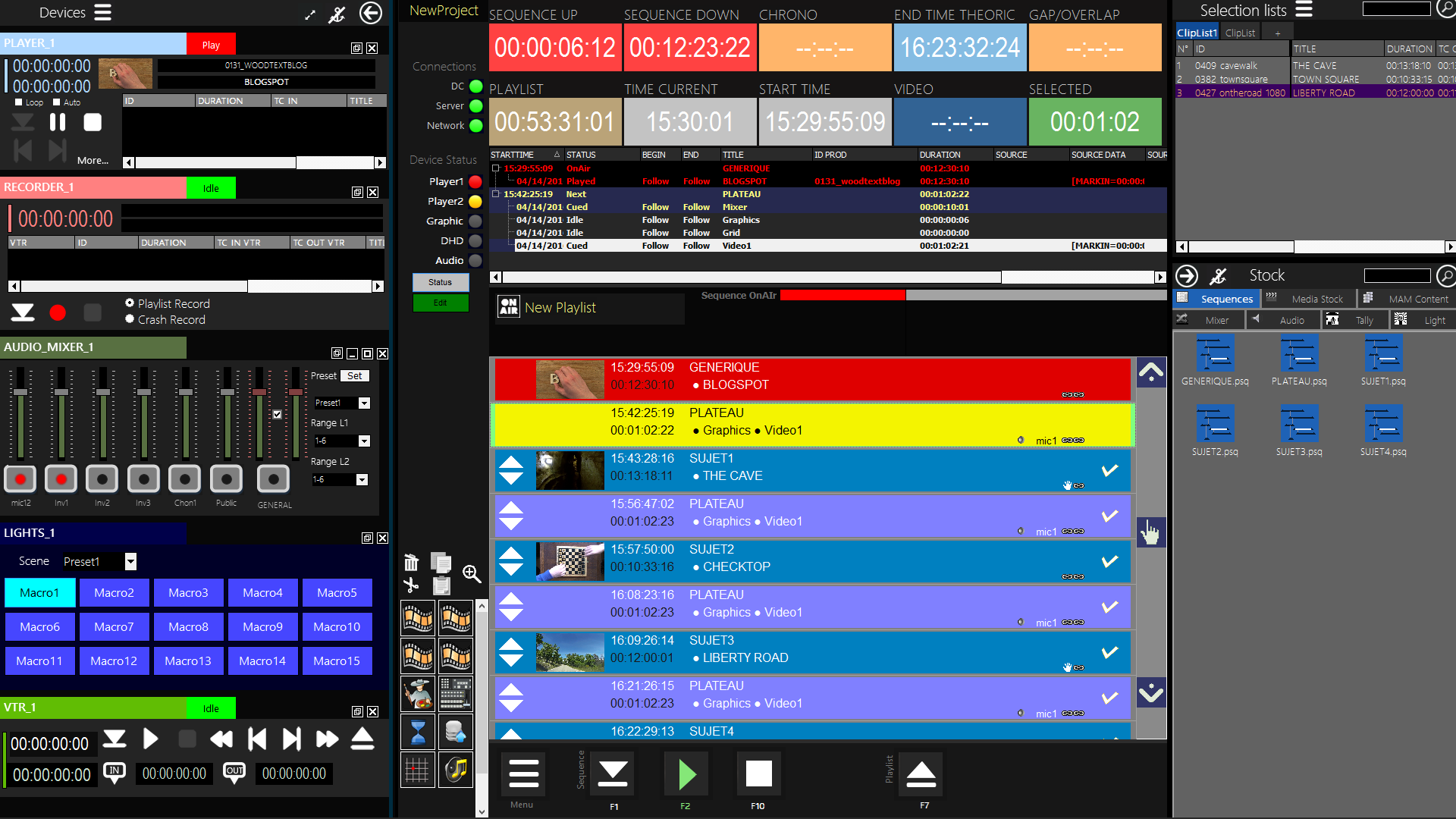 With Phoenix Studio Director it is possible to configure a macros toolbar for every project. This configuration is done by a simple drag & drop from the macro or preset library. It is possible to access directly to the different kind of presets like macros for a video mixer, an audio console, light or graphics.
Templates and rundown creation
The solution PHOENIX Studio Director allows to create different type of templates. These templates can contain one or more objects to handle different scenarios. The operator can then create a rundown by inserting several template-based sequences at a row. These templates can be changed by modifying the parameters or inserting new objects by a simple drag & drop.
OPTIMISE PRODUCE and SAFE MONEY with PHOENIX Studio Director.