The Phoenix Automation system is a proven solution for mono- and multi-channel playout. The reliability and the flexibility of the Phoenix Playout Automation make it a high level solution easily managing premium, thematic, regional and local channels in a centralized environment.
The Phoenix Automation solution has an open architecture that allows the system to evolve easily and to adapt naturally to changes in the company or in the market (new channels, new operational and functional areas, VOD, second screen, advertising synchronisation, etc …).
The Phoenix Device Controller controls equipment through serial (RS), Ethernet connection (API) or GPI. It ensures the synchronisation between equipment in real time.


The Phoenix Playlist Server is the server that controls the transmission. It is connected to the Vertex data platform who shares all the necessary data for the playout. On top of the data platform, a local cache system is available in the system that acts as a local database and that saves the information in case of unavailability of the data platform and the attached database. Your channels stay on air even without the central database!
The system is proposed with two Phoenix Automation Controllers: main and backup. The two automations are synchronized to playout in parallel the same playlist on two video servers. With one click it is possible to desynchronize the 2 channels and therefore dispose (temporarily) of an extra channel. Broadcast calmly thanks to the high security and the backup management of Phoenix Playout Automation.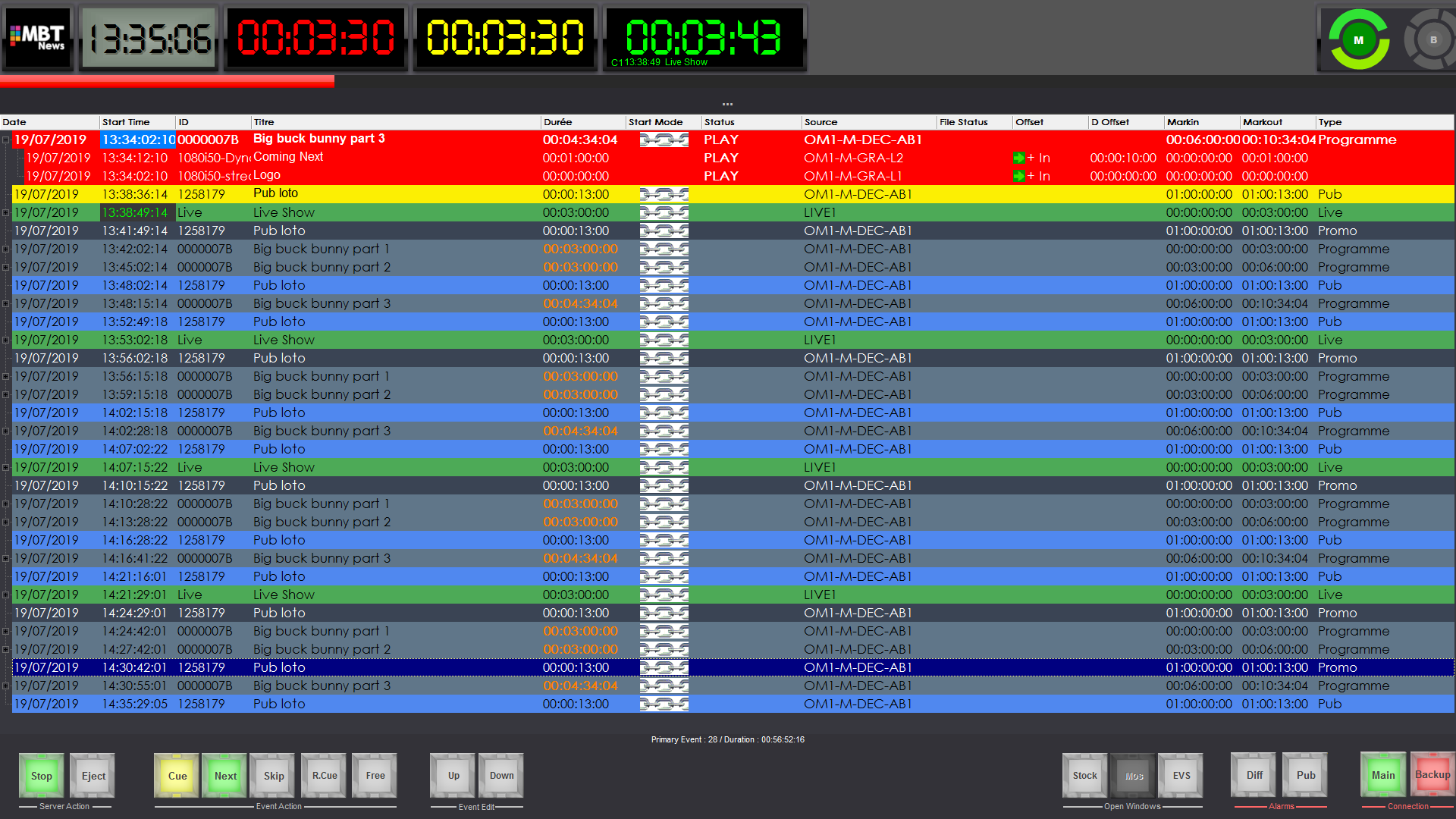 Thanks to the intuitive and configurable interfaces, Phoenix creates and controls the programs On Air easily. Broadcast calmly and comfortably with Phoenix Playout Automation.